Hon.
Rick
Wowchuk
MLA for Swan River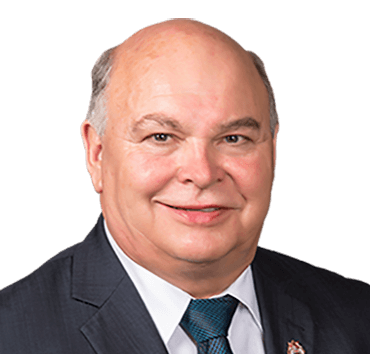 By signing up you consent to receive electronic messages from Manitoba PC Caucus
About
Hello I am Rick Wowchuk. I am excited and privileged to be part of Brian Pallister's PC Team as MLA for the Swan River constituency.
I was born in Swan River and lived the first fourteen years of my life in Cowan, where my father was a heavy equipment contractor.
I have been married to my wife Lorie, for thirty-six years and we have two sons, Derek a Correctional Officer in Brandon and Brennan an Assessment Officer in Swan River.
I graduated from Swan Valley Regional Secondary School in 1973 and attended the University of Manitoba, receiving a Bachelor of Science degree majoring in Zoology, a Certificate in Education followed by a Vocational Certificate.
I was an Educator for thirty-five years, two years in Camperville, eight years in Birch River and twenty-five years at the Swan Valley Regional Secondary School in Swan River retiring in June of 2015. I believe in engaging youth, encouraging them to pursue excellence and preparing them for the challenges of life ahead. A career highlight was the opportunity to coach, inspire and advise students of the Swan Valley Regional School Envirothon team where we placed first at the North American Championship in Sackville, New Brunswick, involving state champions teams from forty-six US states, nine Canadian provincial, and the North West Territories champions. Having been involved in sports and being a team player confirmed my belief, team work and team play brings about team success.
Throughout my teaching career I actively coached sports teams for thirty-two years and for over thirty- five years, annually conducted Manitoba Hunter Safety Courses as an instructor since 1978.
For the past number of years I have operated a home based resource oriented business, in addition to my full time occupation.
I have served on many local and provincial boards and committees including: Swan Valley Sport Fishing Enhancement, Rocky Mountain Elk Foundation, Moose for Tomorrow, Swan Lake Watershed Conservation Board, Ducks Unlimited Swan River Chapter, Manitoba Provincial Moose Advisory Committee, Lake Winnipegosis Advisory Board, Duck Mountain Interpretive Centre, Louisiana Pacific Stakeholder Advisory Committee and the West Region Elk Management Board. My participation in numerous organizations within the community is a testimony to my commitment to grow and improve the community. I recognize that determination and hard work is needed to benefit individuals and communities. Growing communities within a strong Province requires a competent team working together with commitment, dedication and direction.
My passion for the outdoors and commitment to community involvement has resulted in the following local, Provincial, National and International awards;
1997/98 Parkland Sports Council Volunteer of the Year
2001 Prairie Conservation and Endangered Species Conservation Award
2003 Dr. Allan Beaven Care Award in recognition of outstanding personal contribution to Resource Conservation Education in Manitoba
2008 Swan Lake Conservation District Award for contribution and dedication to protection and enhancement of our environment
2011 Honorable Mention- MB Excellence on Sustainability- Education Category
2011 Coaching Manitoba Excellence Award – 25 Years. Certificate of Recognition for coaching in Manitoba for over 25 years.
2011 First Place- Advisor- Canon Envirothon Competition in North America
2012 Canadian Wildlife Foundation Youth Mentor Award – granted to an individual that creates, presents, or encourages conservation, habitat for wildlife programs to youth in Canada
2012 Manitoba Council for Exceptional Children Educator of the Year
2012 Induction into Canon Envirothon Hall of Fame
2013 Manitoba Wildlife Federation "Outdoor Heritage Award" for protecting and embracing our hunting heritage and passing on those traditions in good health to future generations.
2014 Ducks Unlimited Canada Volunteer 30 Years – Outstanding Achievement recognition.
2014 Wetland Heroes Educator Recognition rewarded for inspiring and helping students achieve their goals as Wetland Heroes.
Throughout my life, I have advocated for our community and its residents. I believe a change for the better is coming. Together we can make a difference for tomorrow and our future.
I am an open-minded person and will always be a voice for you in decision making. Together we can make a difference for tomorrow and for the future.